Junior High
Sunday Morning Bible Class - San Marcos and Escondido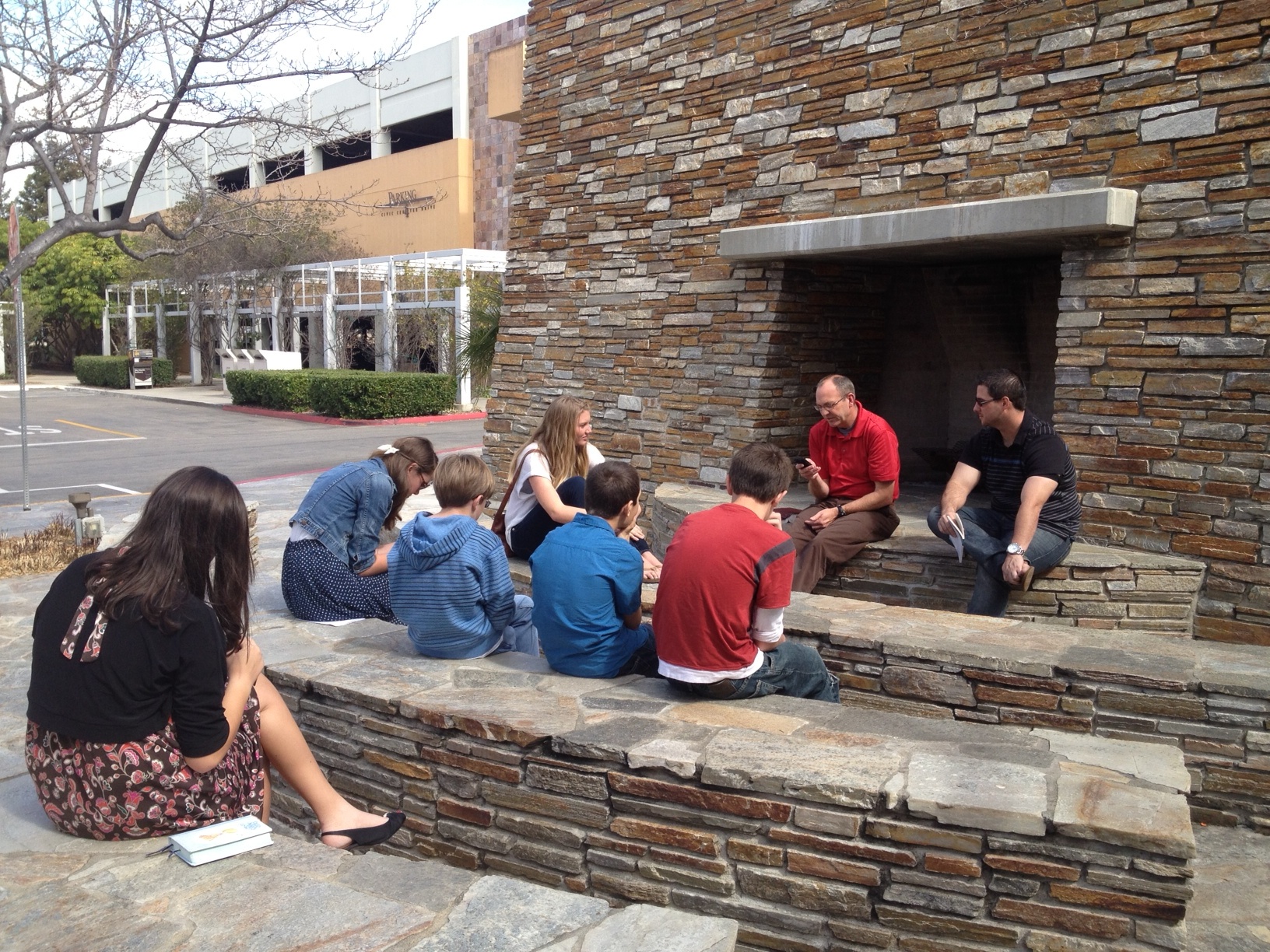 Every Sunday morning there is Bible Class for all Jr. High age youth. In Escondido, the class meets in Room 12 of the preschool from 9:00-9:45 a.m. We have a variety of teachers who strive to make the Bible come to life and not just a boring class where you sit and listen for 45 minutes. In San Marcos, the class meets outside at the fireplace of the San Marcos Community Center (or in the lobby depending on weather) from 10:45 - 11:00 AM on Sundays. We hope that this will become part of your regular Sunday morning time. Register for Sunday School here.
Confirmation - Escondido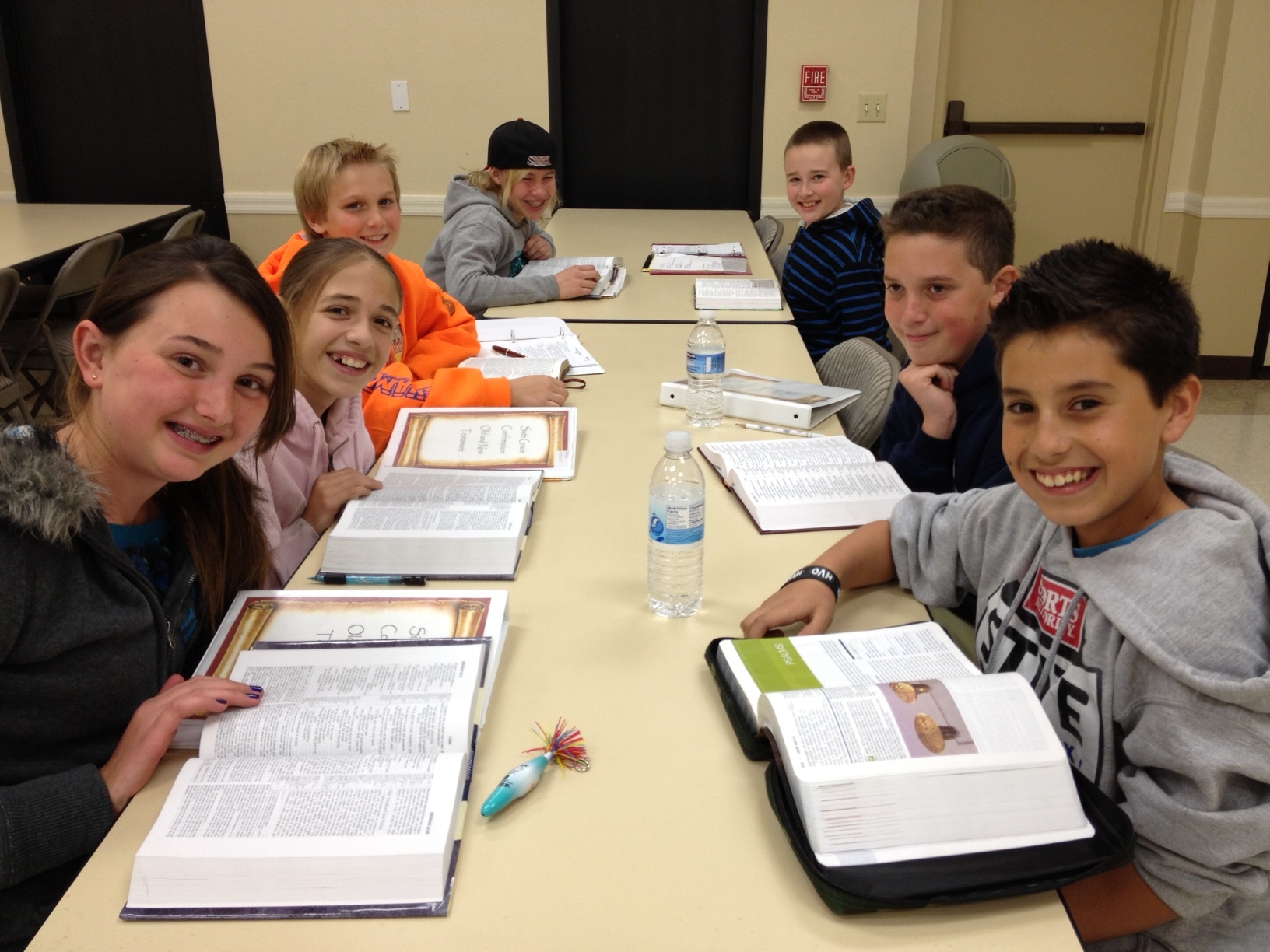 Confirmation at Community is typically a three year process that leads the youth to publically confirm their faith and the promises made at their baptism. Confirmation classes are taught on Wednesday afternoons from 4:00-5:30 p.m. During a youth's 6th grade year, they will be taught by Director of Christian Outreach Kristen Beyer and she will lead them through the whole Bible. During their 7th grade year their teachers will be Pastor Vogelsang and Vicar Beyer who will instruct them in the Doctrines of the Lutheran Church-Missouri Synod. Their 8th grade year will be filled with practical application and will be lead by Director of Christian Education Jim Meyer. We strive to put all that knowledge from the previous two years into the youth's everyday life. Students worshiping at our San Marcos campus are encouraged to attend, as well.
Youth Night - Escondido
From Sept. - May, we have Jr. High Youth Nights on Wednesday's from 5:30-7:00 p.m. This is a time to enjoy being with friends in a fun environment. We do some games, have dinner and end the evening in the Youth Room with devotions. Students worshiping at our San Marcos campus are encouraged to attend, as well. See you then!
Monthly Events - San Marcos and Escondido
Every month, the Jr. High Youth get together for a special event. It might be a Drive-In Movie Night, a Wild and Messy Game Night or a trip to Eagle Bowling Lanes for Rock-N-Bowl. All information about these events can be found right here on this website, handouts passed out at Youth Nights or by contacting Jim Meyer at .
GAME NIGHT – Our final game night of the year will be Friday, May 10th from 7-9 p.m. on the campus of Community, Escondido. be sure to wear running shoes and clothes that can get dirty. Please click here to RSVP for this event.
Click here to watch a video of Broomball at the Ice-O-Plex.
Follow our activities online through our CLC Jr. High Youth blog.
Teen Girls Ensemble - Escondido
The Community Lutheran Teen Girls vocal ensemble is directod by Sabine Spencer for girls in Junior High and High school. We meet every Monday at 6:00 p.m. in the choir room at Community Lutheran Church.
Click here for a printable Youth Medical Release Form.